Lindt Will Launch Dairy Free Chocolate By Christmas
Lindt Joins A Long List Of Chocolate Companies Releasing Dairy Free Bars
Luxury Swiss Chocolatier Chocoladefabriken Lindt & Sprüngli AG, more commonly known simply as Lindt, will be releasing 3 dairy-free vegan chocolate bars in time for Christmas 2020. The bars will be available in three flavors - Hazelnut, Salted Caramel, and Cookie, and will be trialed initially in Germany before being available to consumers further afield at a price of €2.99.
Flexitarians or those new to the plant-based movement will hope that this move will eventually lead the company to release its most popular Truffle product in a plant-based vegan version. Many small Irish companies have released plant based dairy free vegan chocolate in recent years. Magic Mayan, Chocolatey Clare, and Nobo have all released their offerings, all of which are made in the country & stocked in various outlets nationwide.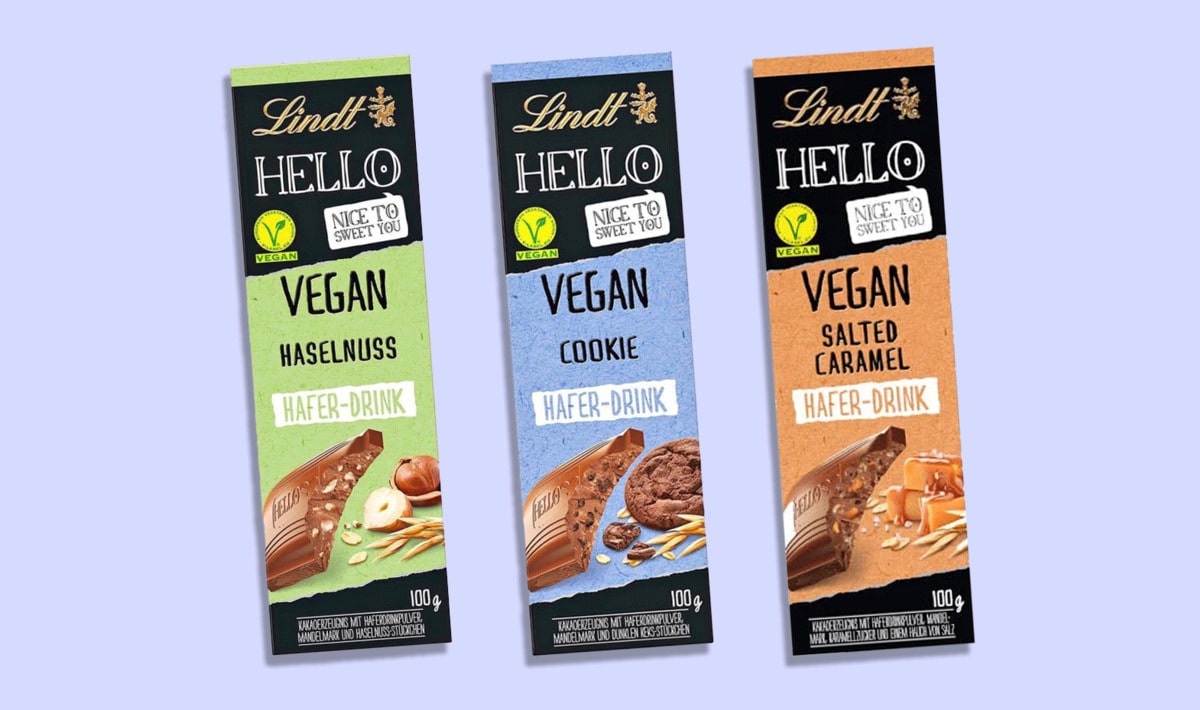 Dairy Free Chocolate Goes Mainstream
Lindt's move into the dairy-free chocolate market is the first of its kind in the companies' 175+ year history. It follows other mainstream chocolate maker Galaxy who released three flavours - smooth orange, caramel & sea salt and caramelised hazelnut in Ireland late last year. Perhaps the biggest player to enter the market is Cadbury's who have spent 2 years developing a vegan version of their Dairy Milk bar, a product that sells almost 350 million bars per year.
A Cadbury's spokesperson said, "We are very aware of the rise in consumer interest towards vegan products. We have a brilliant R&D team who are focused entirely on new products and innovation to enable us to offer more great-tasting choices to consumers. We only launch products when we have achieved the best taste and texture that consumers expect from Cadbury."
We are very aware of the rise in consumer interest towards vegan products. We have a brilliant R&D team who are focused entirely on new products and innovation to enable us to offer more great-tasting choices to consumers
Posted by
Cadbury's Spokesperson